Our Trip to Chicago – Day 1
Went on a walk-about to downtown Chicago on Sunday. Popped out of the subway near Macy's and walked toward the lake to Millenium Park.
Cloud Gate
I was really interested to take a look at the famous sculpture called "Cloud Gate". Most Chicagoans (Chicagoians?) nicknamed it the "Bean" because of its shape.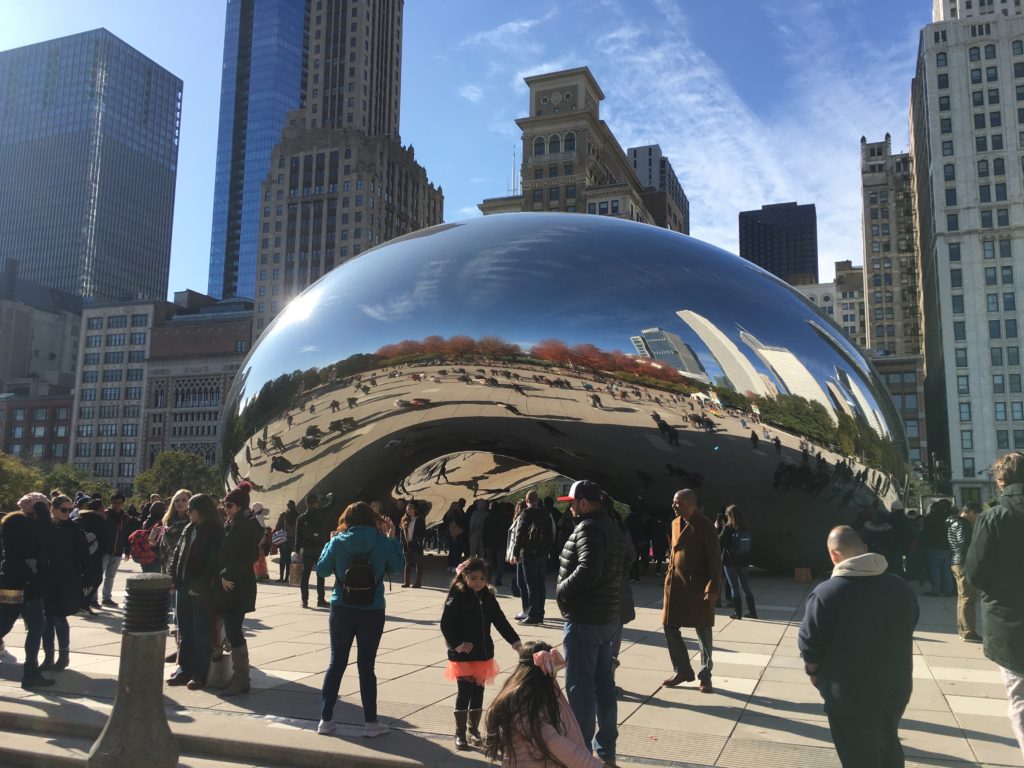 The BP Pedestrian Bridge.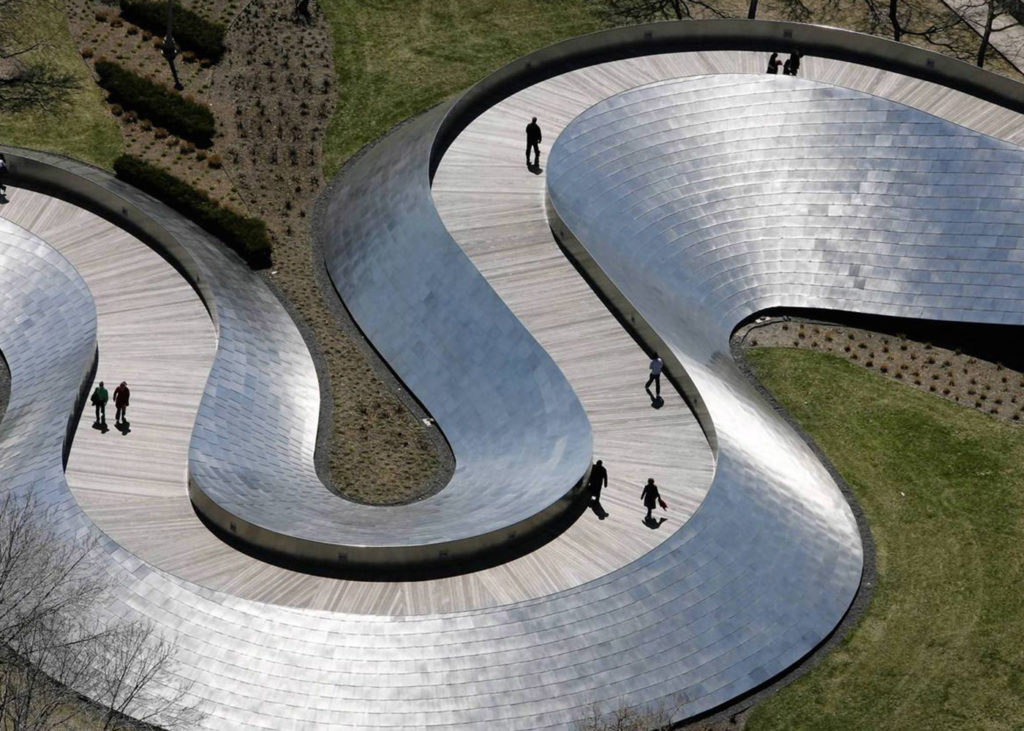 One of the cafe's along the path was closing up shop and giving out their last inventory of popsicles for free.
A shot of the Pritzker Music Pavilion.
On our way down to the waterfront, we met a trio of Chicago police officers on horseback.
Navy Pier
One of the restaurants at Navy Pier is a place called "Harry Caray's Tavern". Harry Caray was a famous sportscaster for the Chicago Cubs. Another famous Chicago native is Bill Murray. The restaurant bought the jumpsuit Bill Murray wore in Ghostbusters 2 and has it on display.
Dinner at Giordano's
While Gina, Taylor, and Abby were in the ferris wheel, Mackenzie and I decided to walk around the Pier. That's when we spotted a restaurant called Giordano's.
We had already decided that one of the things we needed to try while in Chicago was eat some authentic deep-dish pizza.
We chatted it up with the hostess and when we learned that it takes about 50 minutes (!!) to cook a single pizza, Mac and I decided to reserve a table for dinner. The cooking time is so long, you need to place your order before being seated. : )
The team's ferris wheel ride ended just when I got my text message from Giordano's that our table was ready.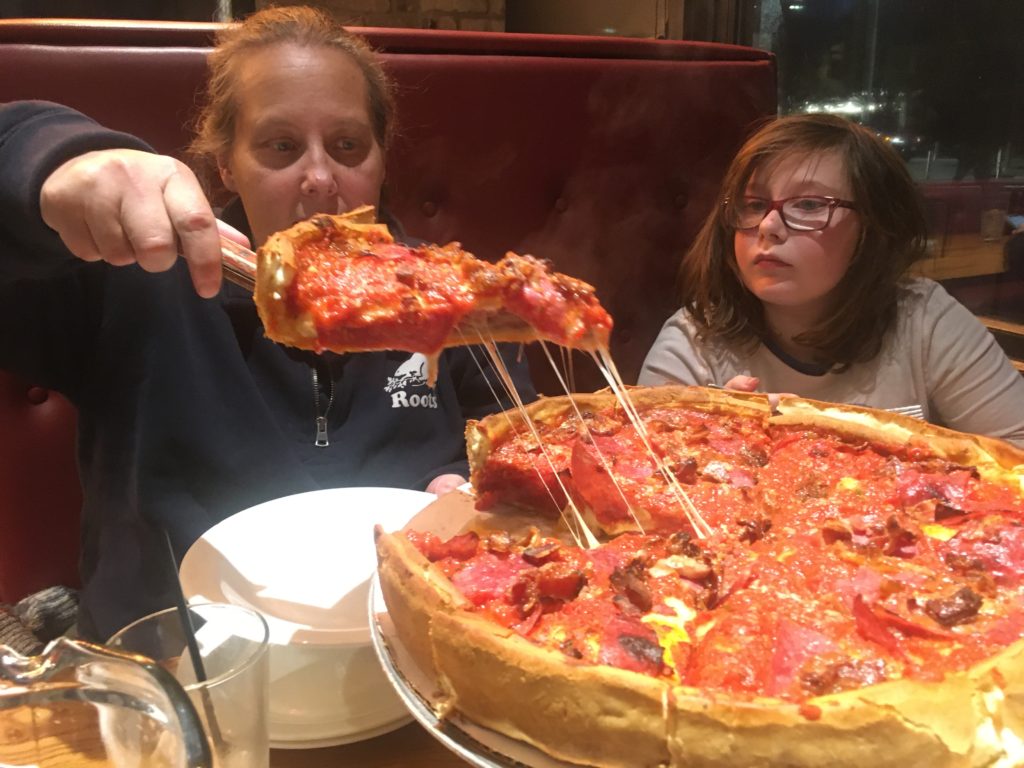 Near the end of our subway trip home, it was clear that some of us were pretty pooped. : )