Visiting the National Mall in Washington DC
The family and I took a drive down to Washington D.C. on Thursday evening. The weather was super hot on Thursday. Washington D.C is only about a 45 minute drive from Annapolis. We decided to visit at the end of the day after work.
The Korean War Memorial
I really liked this particular monument. It commemorates the sacrifices allied soldiers made during the Korean War.
The Korean War Memorial is surrounded by trees and feels secluded. To get to it, you walk through a treed path that opens up into a small clearing. Positioned there is a group of amazing statues. They represent a platoon of soldiers walking through the Korean countryside.
The statues looked really cool. The whole scene looks like you're watching an actual platoon just frozen in time. Looking closely at their stances and faces, you get s real sense of the alertness they had to be in to stay out of danger.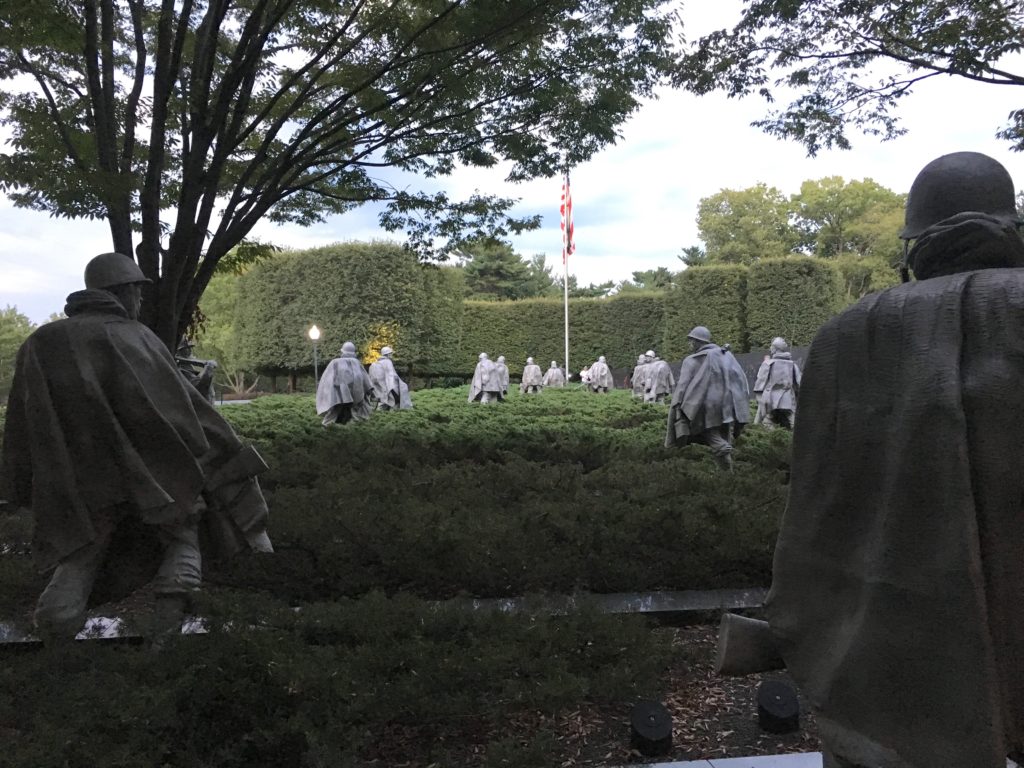 Along the back of the monument is a granite wall. Etched on it are faces of soldiers from the various nations. Its really well done.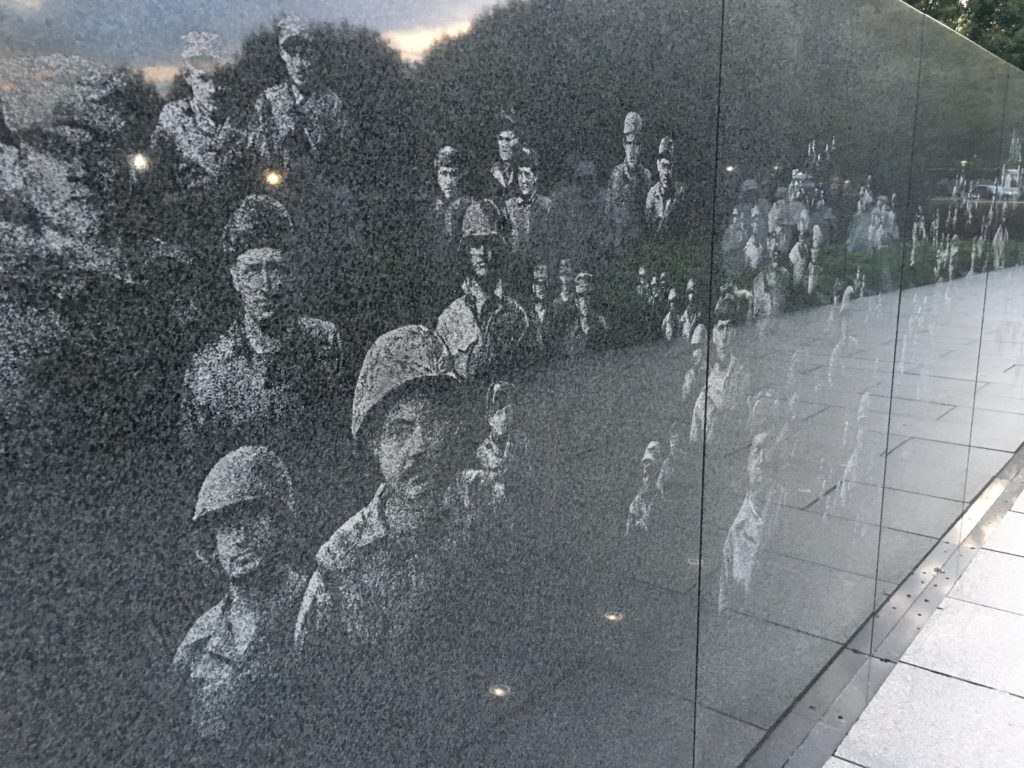 Twenty-one countries eventually became involved in the war. Engraved along the pathway leading up to the memorial are the names of those nations.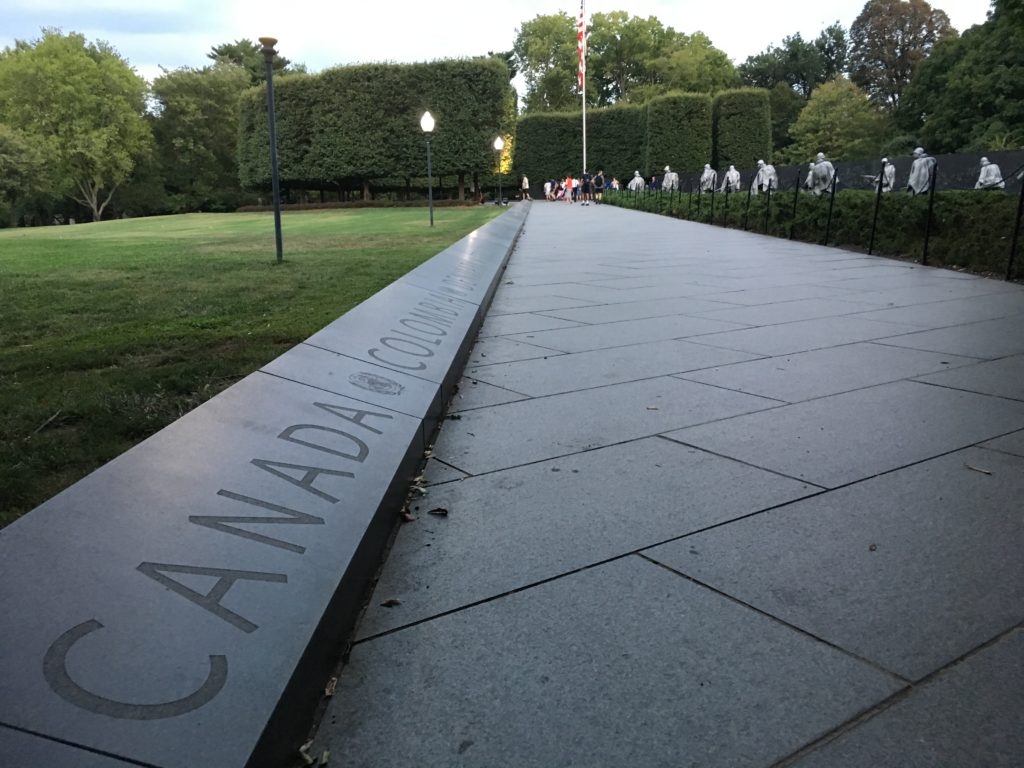 The Lincoln Memorial
The Lincoln Memorial was definitely impressive. Photos really don't convey how big this memorial is.
As you walk inside, the famous sitting status of Abraham Lincoln is at the rear new the wall. The room is about 60 ' tall from floor to ceiling.
There were a lot of visitors at the memorial, even around 7pm. Was hard not to stand there to just take it all in.
The memorial almost feels like a gift to the American people.
Also on one of the inside walls is an absolutely huge inscription of the Gettysburg Address.